If you are upgrading from Windows XP to Windows 8 and you have a FAT 32 partition Windows 8 Installation will fail at 11% without telling you the reason why. The error message you will receive is "Windows 8 Installation has failed."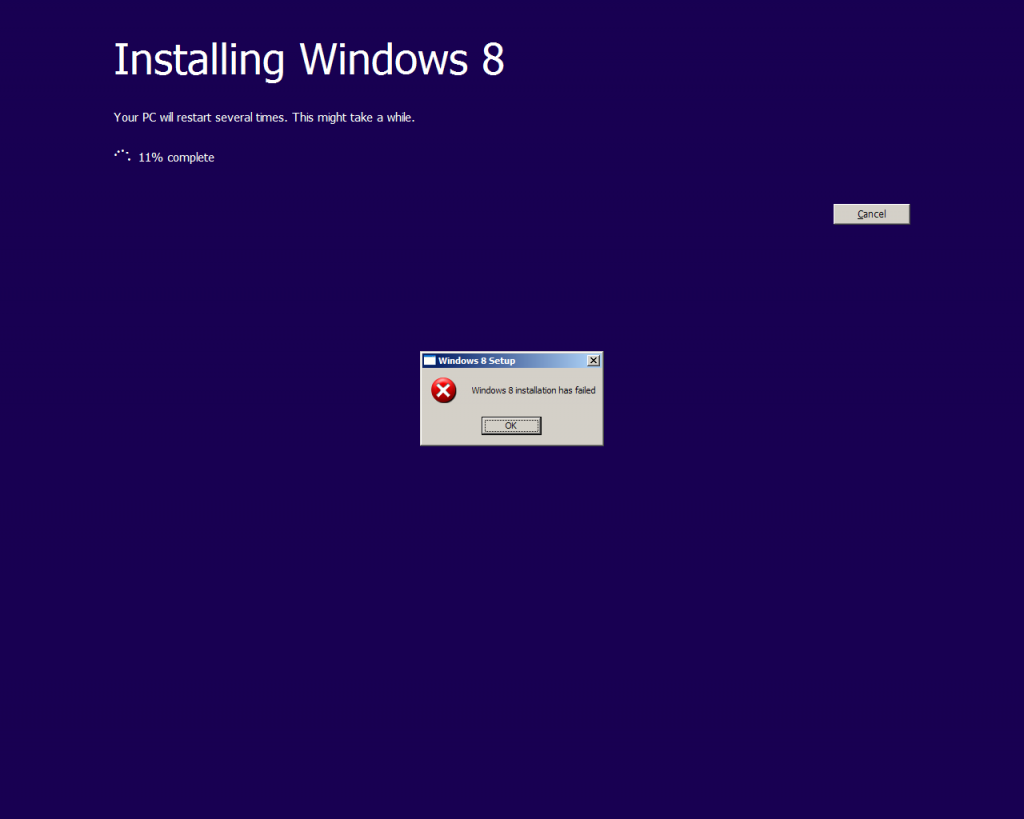 The solution is to either format your partition as NTFS or convert it from FAT32 to NTFS. Converting from FAT32 to NTFS is supposed to be safe but you should back up your data anyways. Formatting anew as NTFS will destroy the data on that partition. Thus, if you choose that option and want to keep your data a backup would be required.
You can view the instructions on the Microsoft support website for converting FAT32 to NTFS if you so choose.
You may also want to be aware that all your programs and their settings will be gone after upgrading from Windows XP. I would recommend backing up your "Documents and Settings" Folder and your "Program Files" folder before upgrading.